professional, public, page of
Patrick Le Roux
---
Documentation on the Shinnar-LeRoux algorithm.
If you are not working in Magnetic Resonance (or some kind of Physics) or in Applied Mathematics or Signal Analysis, you cannot possibly be interested in the following.
Presentation at ISMRM 2000

A more detailed technical note

Useful links

For French readers only (for the moment):
I recently passed my PhD . Here are my thesis and the presentation. It speaks mostly of SLR but also in part of recent developments like CPMG models and non-CPMG.
First the proof: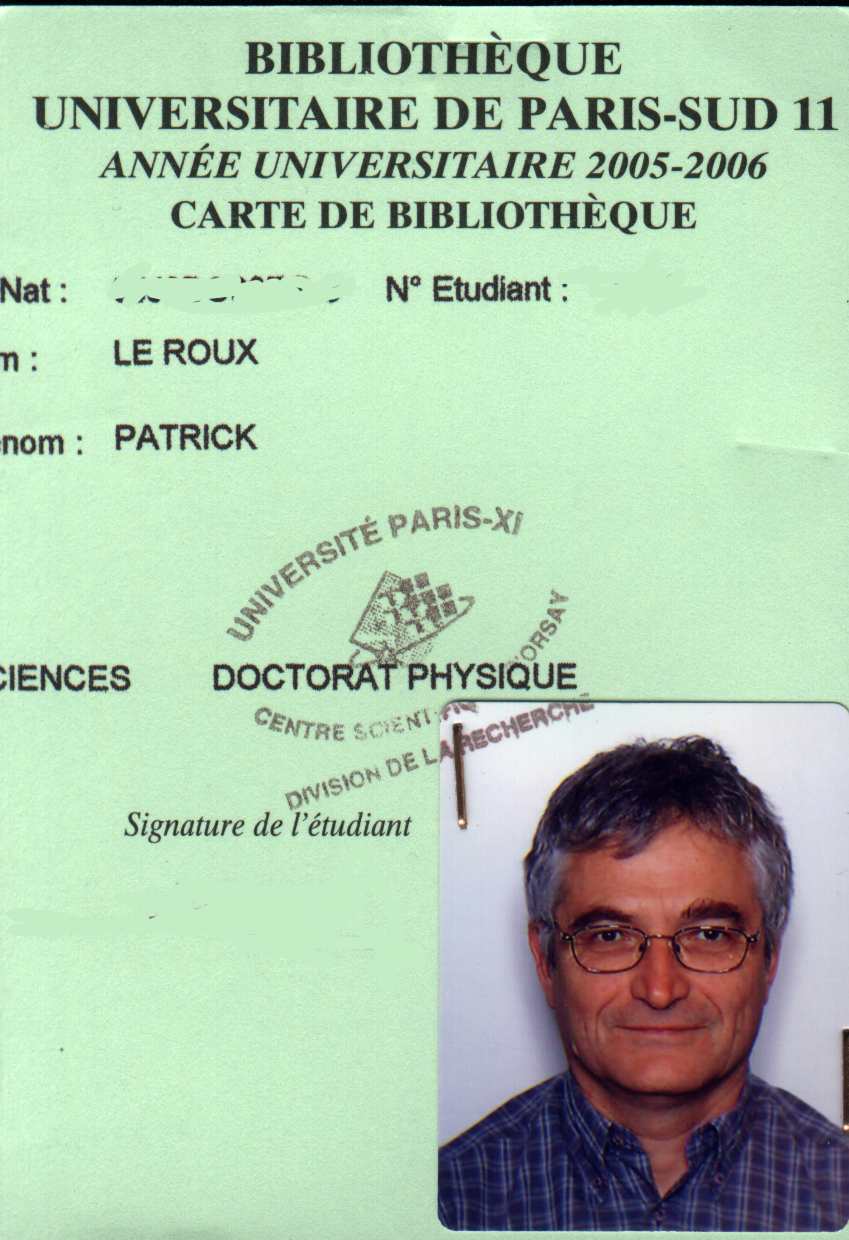 And the work
You may be interested by an introduction to MRI ? Go to the ISMRM site http://www.ismrm.org
At one time there were there plenty of good tutorials. Everything changed and is now commercial. Except may be here